Nathan Groenhout | Director & Co-founder
PhD MBA(Exec) BE (Mech) FAIRAH FIEAUST MASHRAE MAICD RPEQ RBP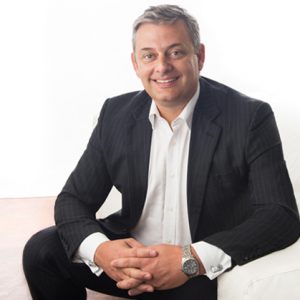 Strategist | Consultant | Engineer
Nathan has spent the past 25 years working as a strategist, consultant, academic, and researcher. His passion for sustainability and business transformation has resulted in an extensive career across the spectrum of international aid, infrastructure, mining and resources, and the built environment.
Nathan understands the unique challenges that growth brings to the business environment and applies a pragmatic approach to solving problems. As a Group Director with a large international consultancy, Nathan led a team of 130 staff through significant organisational change, more than doubling revenue in four years. He then guided the development of an Australian and New Zealand market-sector based approach for the business.
Passionate about the HVAC&R industry, Nathan has served as a non-executive director (including three years as National President) of the Australian Institute of Refrigeration, Air Conditioning and Heating (AIRAH) since 2011. In this role, he has helped keep AIRAH at the forefront of the HVAC&R industry through technical leadership, stakeholder engagement as well as growing membership and diversity. Nathan featured in AIRAH's 100 Faces as part of the organisation's centenary celebrations.
With a PhD in Mechanical Engineering (UNSW), Nathan has a passion for helping create a better, more sustainable world through science and engineering. From energy efficient renovations of existing buildings to optimisation of solar water heaters to investigating innovative ways to increase nutrient content in ocean waters for improved fish production, the focus is always on building collaborative teams that create solutions. He has also been an Adjunct Associate Professor in the Faculty of Architecture, Design and Planning at the University of Sydney.
As part of the MBA (Executive) program at The Australian Graduate School of Management (AGSM), Nathan completed an exchange program with Chicago Booth University in 2019 where he completed post graduate studies in marketing, innovation and entrepreneurship. Neesh Inc, a start-up he co-founded with fellow students, was accepted into the prestigious Polsky Accelerator Program in Chicago.
With a passion for education and a life long learner, Nathan shares his time as a speaker, writer, educator, panellist, mentor and coach. Most recently he has become Chair of LiteHaus International, an Australian based charity supporting digital learning for students across remote and indigenous communities in Queensland and Papua New Guinea.
When he's not saving the world, Nathan lives a pretty 'normal' life as a 'grumpy dad', serial renovator, traveller and loves getting involved in the local community.
Areas of Expertise
Business Optimisation
Design Thinking
Governance
Strategy Development
Strategy Implementation
Mentoring and Coaching
Commercialisation
Design Thinking
Engineering Analysis and Review
Product and Service Development
Research and Development
Start ups
Technology Innovation
Product and Service Marketing
Strategic Marketing
Technical Communications
Workshop Facilitator
Industry Experience
Built Environment
Engineering
Government
Health and Aged Care
Infrastructure
NFPs and Industry Associations
Professional Services and B2B
Property, Construction and Real Estate
Resources
Research
Technology and Manufacturing
Universities and Academia