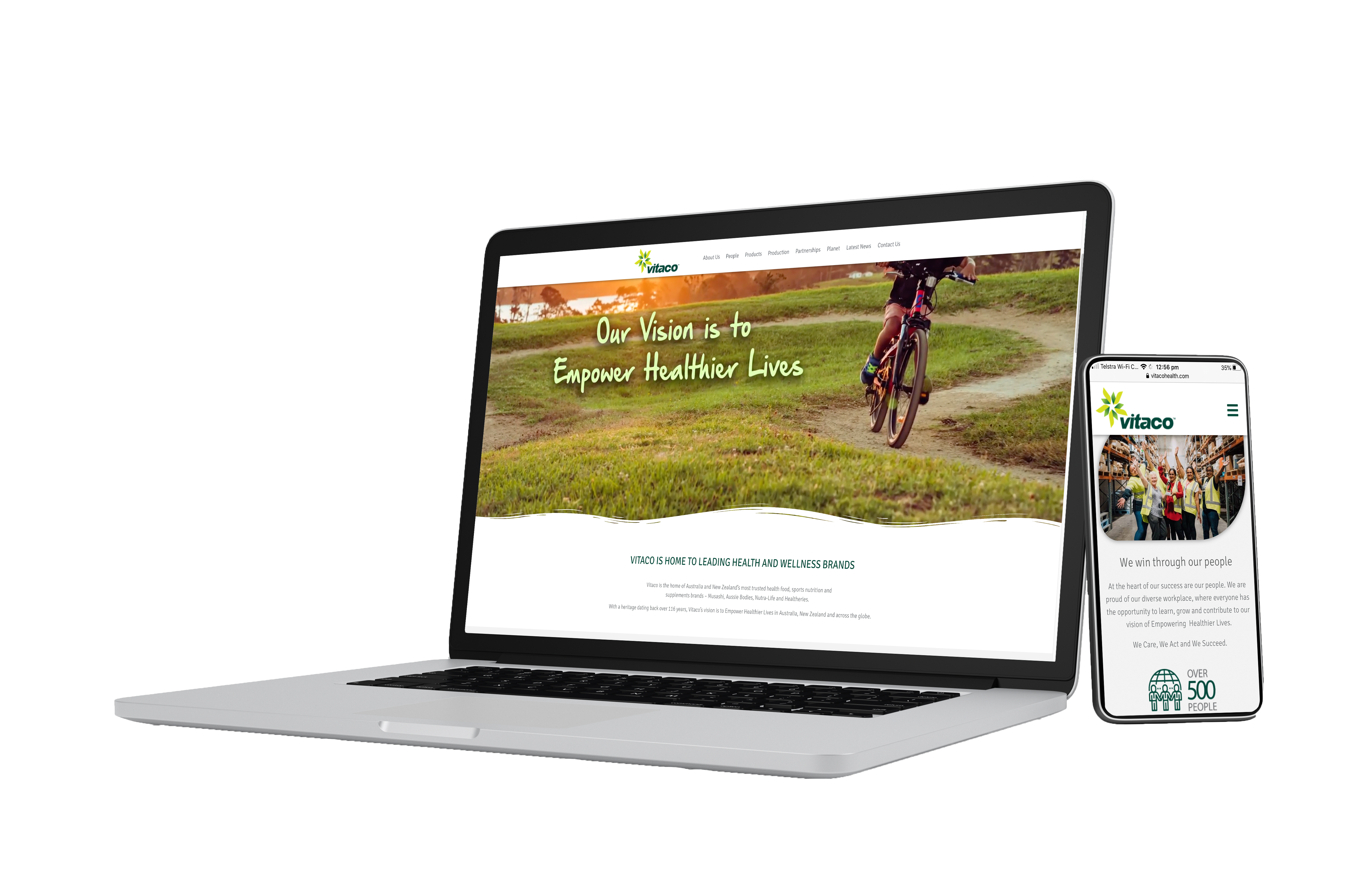 Vitaco Health is well known for its leading consumer brands; Musashi, Nutra-Life, Aussie Bodies, and Healtheries. While their iconic brands have high levels of awareness, Vitaco wanted to enhance its own corporate presence and raise its profile across Australia, New Zealand, and the globe.
Global IQ Group was engaged to help bring Vitaco's vision, identity, and values to life through the creation of a dedicated corporate website. Through five strategic pillars: people, products, production, partnerships, and planet, we positioned them as the leading corporate health food brand dedicated to 'Empowering Healthier Lives'.
This project involved three key stages :
• Discovery Sessions
• Content Creation and Website Layout including graphic design, copywriting, animation, and photography.
• UX Design
Launched in April 2021, the new website plays a key role in demonstrating the company's capability across Australia, New Zealand, and across the globe.
To find out more, contact us for a copy of our Vitaco Corporate Website Project Profile.