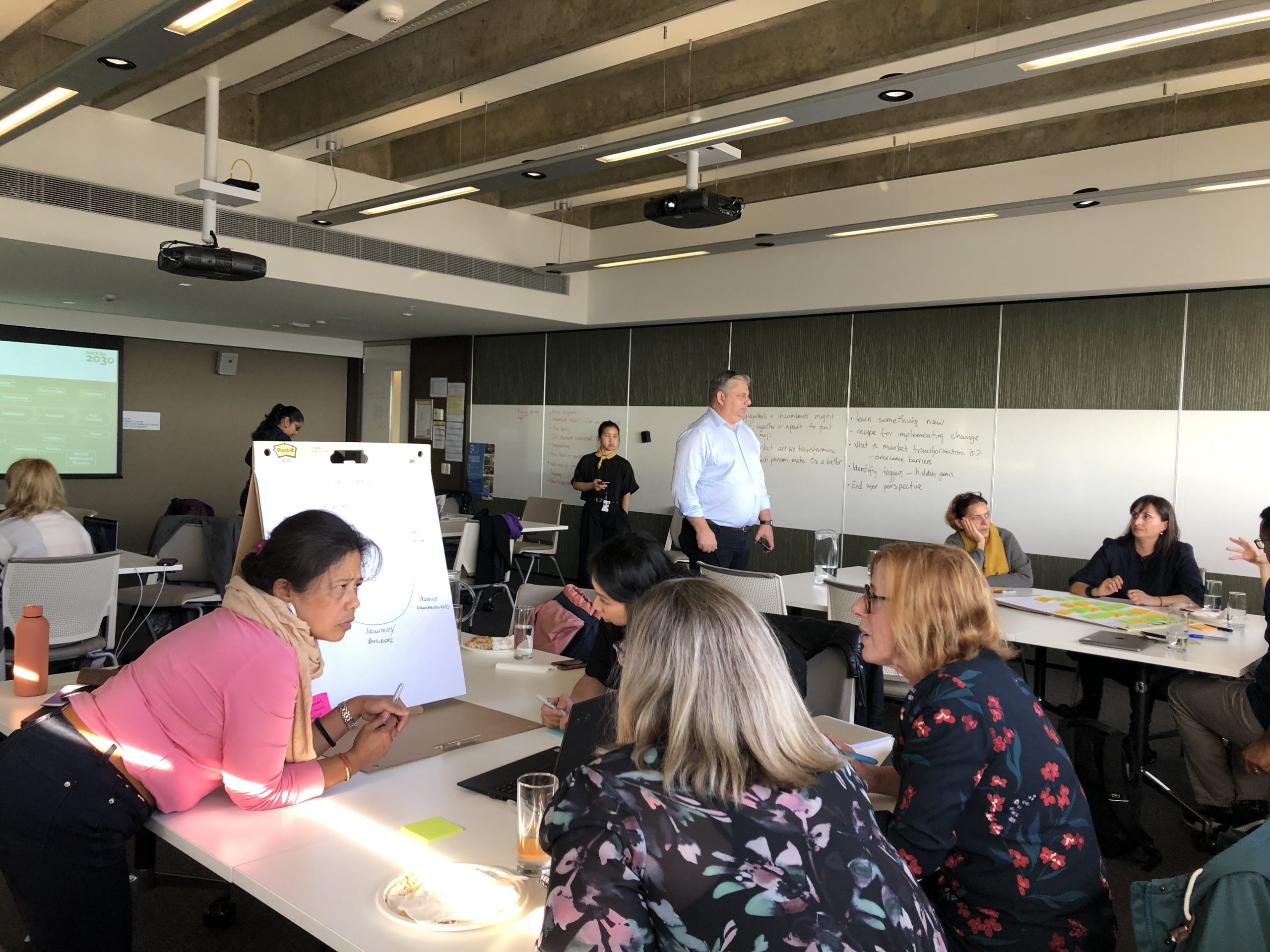 RACE for 2030 was established in 2020 with $68.5M of Commonwealth funding, and brings together over 90 industry partners. They are an industry-led, collaborative research centre that is driving innovation and accelerating the transition to reliable, affordable, and clean energy by 2030. Their vision is to create a low carbon Australia where quality of life and energy productivity is improved through energy research.
Global IQ Group was engaged in developing and facilitating a customer-oriented market transformation workshop to support RACE for 2030 with their goals. We structured the workshop around the key aspects of market transformation strategy:
• Innovation and market impact
• User-centric design thinking
• Process of transformation
• Communication and implementation
The workshop introduced the techniques and strategies for implementing customer-centric business models that the RACE for 2030 team members can use to develop impactful projects that support and enhance RACE for 2030's mission and vision.
To find out more, contact us for a copy of our RACE for 2030 Project Profile.