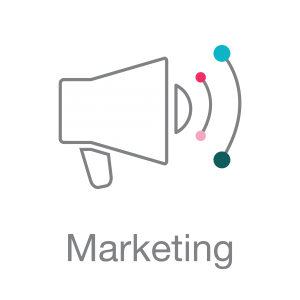 We understand that our clients know their business best and where they want to go. At Global IQ Group, we use Design Thinking to ensure that your customer is at the heart of the marketing journey. We are more than just a marketing agency. We use data and insights to make impactful decisions.
Design Thinking is a well-established methodology. In the first stages we help you empathise with your customers to understand their pain points and needs, then framing the problem in such a way that you can clearly define the real issues and develop solutions that address them.
The insights generated during the initial stages then lead to a range of potential solutions that can be explored further. We help your team generate ideas, find the data to inform those ideas and ideate ways to transform that data into marketing solutions.
Finally, we help your team imagine how those solutions impact your business and generate the story and ideas into prototypes that can be tested and refined. The solutions generated are powerful and transformational and have the support of all team members involved in the process.
Design Thinking is an iterative process of divergent and convergent thinking, facilitated by our experienced staff and focused on developing a customer-centric outcome for your business.
Our process will help you:
Understand the specific needs and pain points facing your customers
Develop marketing messages that address your customer's pain points, creating shared value for you and your customers
Clearly articulate your message to your customers through creative storytelling and engaging content
Take your product or service to market, using evidence-based data in all stages of decision making
Our skill set includes:
Marketing strategy and planning
Technical literature such as product range catalogues, specification and data sheets, installation and user manuals, case studies and technical white papers
Marketing communications
Website design and development
Digital marketing and social media
Multimedia and animation
Product launches and product management
Events, exhibitions and trade shows
Advertising and promotion
We focus on the best tools and processes to help you scale and grow in your markets of choice. We take a customer-centric view of the world focusing helping you deliver customer solutions.
To explore how our services can help you better sell your products and services, contact our Marketing Principal – Liza Taylor.