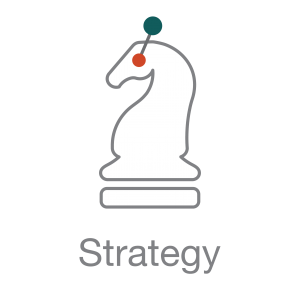 We believe in fostering strategic thinking, using insight and experience, to develop a competitive strategy for your business.
This means:
Creating the right environment to foster creativity and visionary thinking
Undertaking rigorous and comprehensive research and analysis to underpin insights
Tapping into the experience of your team to uncover deeper meaning and insights
Translating ideas into actions that are challenging but achievable
Using evidence-based tools and the latest international research to guide strategy formulation in a way that works for your business
Our skill set includes:
Scoping studies
Market and customer segmentation studies and research through desktop and interview methodologies
Workshop planning including staff and key stakeholder interviews, briefing papers and agenda setting
Workshop facilitation
Strategy development and implementation
Benchmarking, measurement and reporting
Horizon planning
Change management and organisational development
Mentoring and coaching
Governance
Process optimisation and business improvement
Our directors are experienced executives with c-suite and board experience and bring fresh insights and diverse thinking to your strategic processes. Our team has decades of combined experience across large and small businesses in the private and public sectors, developing workable strategies and assisting with implementation. We focus on transforming insight into action and driving improvement by aligning your strategy to your vision and mission. Every business is on a different path with respect to its strategy. We believe that strategy is a process, not a black art and as such the strength of your strategy comes from within your team. We take the time to listen and understand your business needs, then work with your whole team to develop a process and outcome that is the right fit for your business.
If you would like to discuss how our approach to strategy can help your business, reach out to our Strategy Principal – Nathan Groenhout.