The Story Behind Our Business
Global IQ Group is the brainchild of co-founders Nathan Groenhout and Liza Taylor.
Having spent most of our careers in large corporate firms, then founding successful consulting businesses of our own, we saw there were lots of people with extraordinary ideas wanting to make a positive impact in the world … there was just one problem, no-one knew about them!
"Together innovation, sustainability and business will solve the world's problems. We wanted to help transform these ideas into profitable growth opportunities". 
After successfully collaborating on several projects, we found many organisations knew exactly where they wanted to go, and they knew when they wanted to get there. They just weren't sure of what to do and how to do it.
They needed the plans for a better rocket ship, and a map to help them get there faster.
And so Global IQ Group was born.
Imagine if you could have the best of both worlds – an all-star team to accelerate your strategy without the added pressure of more full-time headcount. That's where Global IQ Group can help. We work both 'on' your business as well as 'in' your business to fast-track implementation initiatives and make stuff happen.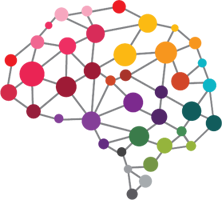 "Imagine the ultimate hive mind. An interconnected eco-system of talented people bringing together a melting pot of diverse experience, skills and ideas.
That's where magic happens. That's what will change the world."
Our Values
Integrity | act with integrity and honesty in everything we do
Partnering | help clients solve challenges and create value for both as partners
Fun | work should be an enjoyable and challenging experience
Balance | never lose sight of the other important things – family, friends, personal success
Recognition | share success with all who made it possible