The Global IQ Group difference begins with talented people. Our team of business practitioners have years of solid, practical experience working for global organisations.
We love nothing more than seeing clients grow and reach their goals. And the team at Global IQ Group achieve this by forming strong personal connections in a down to earth "roll their sleeves up" style.
With Global IQ, you can have the best of both worlds. World class talent to help accelerate your strategy implementation without the pressure of additional head count or fixed overheads to your P&L. Think of Global IQ Group as your virtual management team – the go-to-guys who can help navigate your way to lasting success.
Nathan Groenhout | CEO and Co-Founder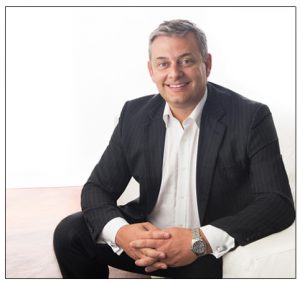 "Nathan is a big picture strategic thinker with the hands-on experience to make things happen. His extensive knowledge and insights about the built environment have helped shaped our client's product and go-to-market strategy. He isn't afraid to challenge the status quo and is truly passionate about helping others reach their true potential".
Nathan has spent the past 20 years working as a strategist, consultant, academic, and researcher. His passion for sustainability and business transformation has resulted in an extensive career across the spectrum of international aid, infrastructure, mining and resources, and the built environment.
As AECOM's Director, Building Engineering in Queensland Nathan led a team of 130 staff through significant organisational change, more than doubling revenue in four years. Taking on the challenging role of Strategy and Development Director for AECOM's Building Engineering business in Australia and New Zealand, Nathan guided the development of a national market sector based approach. Nathan understands the unique challenges that growth brings to the business environment and applies a pragmatic approach to solving problems.
As the National President of the Australian Institute of Refrigeration, Air Conditioning and Heating (AIRAH), Nathan led the development of its new Strategic Plan in 2013. With its centenary fast approaching, the challenge was to keep AIRAH at the forefront of the HVAC&R industry through technical leadership, stakeholder engagement as well as growing membership and diversity.
As a design consultant, Nathan has worked on some of the world's most sustainable buildings including the Ken Yeang designed National Library Board Building in Singapore, the NAB building in Melbourne's Docklands and Queensland's billion dollar new Lady Cilento Children's Hospital.
With a PhD in Mechanical Engineering (UNSW), Nathan has participated in world leading research focused on helping create a better, more sustainable world. From energy efficient renovations of existing buildings to optimisation of solar water heaters to investigating innovative ways to increase nutrient content in ocean waters for improved fish production, the focus is always on building collaborative teams that create solutions. He has also been an Adjunct Associate Professor in the Faculty of Architecture, Design and Planning at the University of Sydney.
As part of the MBA (Executive) program at The Australian Graduate School of Management (AGSM), Nathan completed an exchange program with Chicago Booth University in 2019 where he completed post graduate studies in marketing, innovation and entrepreneurship. Neesh Inc, a start-up he co-founded with fellow students, was accepted into the prestigious Polsky Accelerator Program in Chicago.
He is a Member of the Australian Institute of Company Directors, a non-Executive Director and Fellow of the Australian Institute of Refrigeration Air Conditioning and Heating (AIRAH), Fellow of Engineers Australia, Member of ASHRAE.
With a passion for education, Nathan shares his time as a speaker, writer, educator, panelist, mentor and coach.
When he's not saving the world, Nathan lives a pretty 'normal' life as a 'grumpy dad', serial renovator, traveller and loves getting involved in the local community.
Liza Taylor | CEO and Co-Founder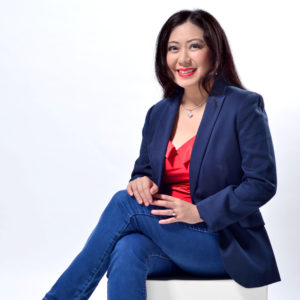 "It is rare that one come across a stand out like Liza. She expertly and efficiently completed several major projects for me over a short period of time. I am in awe of Liza's ability to stay positive even in high stress situations - and effortlessly. That skill combined with her innovative and creative approach have made a dramatic positive difference in the outcome of our projects. Liza would be an asset to any team" Elaine Chiu – CSR Edmonds"
Liza is a product marketing specialist with a broad depth of experience having spent her career working for some of Australia's most loved brands – 3M, George Weston Foods, Pacific Brands and Sheridan Australia, Hunter Douglas and Luxaflex. Liza was also a member of the Senior Management Team at ActronAir, where she was actively involved in growing this family-owned business to the iconic Australian success story it is today with a turnover of over $100m.
Liza is a real life corporate alchemist. Graduating as a UNSW Co-op Scholar with BSc (Hons) Industrial Chemistry, her love for innovation saw her move from the R&D lab to product management to marketing, operations and senior leadership roles. Her superpower is the ability to transform ideas into sustainable business growth opportunities. Liza has over 20 years' experience in product management, research and development, communications, exhibition and events management, advertising and multi-media campaigns, digital marketing and customer loyalty programs.
"I love building businesses. I love to analyse a business, understand what makes it tick and create a platform for year on year growth. It's all about outsmarting your competition and creating a class of your own."
Her passion for business improvement led to the completion of a Lean Six Sigma Green Belt with The University of Technology. This project conducted an in-depth study with Housing Industry Association (HIA) to identify trends in the residential category. Liza led a cross functional team and challenged the status-quo of product design with an extensive make-versus-buy analysis. The key findings from this project were used as inputs for future product development.
She is a Non-Executive Director of the Australian Institute of Refrigeration, Air-Conditioning and Heating (AIRAH) and was founding co-chair of the Resilience Special Technical Group. More recently, she has been involved in an industry-wide initiative The Affordable Heating and Cooling Innovation Hub "i-Hub" with AIRAH, CSIRO, ARENA, UOW, QUT, and Melbourne University. This $18.4m initiative aims to promote innovation across the property sector and HVAC&R industry by exploring the integration between HVAC&R and renewable energy, as well as reducing emissions and energy use across the sector.
Liza has completed an MBA (Executive) at the Australian Graduate School of Management (AGSM). She has also completed the Governance Foundations for Not-for-profit Directors course with the Australian Institute of Company Directors (AICD).
Liza loves making a difference and believes doing good should be good for business. She is a mum to 9-year-old Noah, a self-confessed foodie and loves travelling the world for inspiration.