Liza Taylor | Director & Co-founder
MBA(Exec), BSc(Hons), LSSGB, MAIRAH, MAICD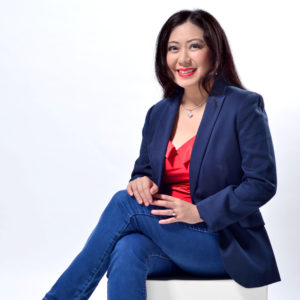 Strategist | Consultant | Marketer
Liza is a product marketing specialist with over 20 years of experience across a broad depth of experience having spent her career working for some of Australia's most loved brands – 3M, George Weston Foods, Pacific Brands and Sheridan Australia, Hunter Douglas and Luxaflex. Liza was also a member of the Senior Management Team at ActronAir, where she was actively involved in growing this family-owned business to the iconic Australian success story it is today with a turnover of over $100m.
Liza is a real-life corporate alchemist. Graduating as a UNSW Co-op Scholar with BSc (Hons) Industrial Chemistry, her love for innovation saw her move from the R&D lab to product management to marketing, operations and senior leadership roles. Her superpower is the ability to transform ideas into sustainable business growth opportunities.
"I love building businesses. I love to analyse a business, understand what makes it tick and create a platform for year on year growth. It's all about outsmarting your competition and creating a class of your own."
Her passion for business improvement led to the completion of a Lean Six Sigma Green Belt with The University of Technology. This project conducted an in-depth study with the Housing Industry Association (HIA) to identify trends in the residential category. Liza led a cross-functional team and challenged the status quo of product design with extensive make-versus-buy analysis. The key findings from this project were used as inputs for future product development.
She is a Non-Executive Director of the Australian Institute of Refrigeration, Air-conditioning and Heating (AIRAH) and was the founding co-chair of the Resilience Special Technical Group. More recently, she has been involved in an industry-wide initiative The Affordable Heating and Cooling Innovation Hub "i-Hub" with AIRAH, CSIRO, ARENA, UOW, QUT, and Melbourne University. This $18.4m initiative aims to promote innovation across the property sector and HVAC&R industry by exploring the integration between HVAC&R and renewable energy, as well as reducing emissions and energy use across the sector.
Liza has completed an MBA (Executive) at the Australian Graduate School of Management (AGSM). She has also completed the Governance Foundations for Not-for-profit Directors course with the Australian Institute of Company Directors (AICD).
Liza loves making a difference and believes doing good should be good for business. She is a mum to 9-year-old Noah, a self-confessed foodie and loves travelling the world for inspiration.
Areas of Expertise
Business Strategy
Strategic Marketing
Brand development
Design thinking
Marketing communications, graphic design and content development
Digital Marketing
Advertising and promotions
Product and service development
Commercialising innovation
Sales and business development
Exhibitions, displays and point of sale
Packaging design
Events Management
Start ups
Lean Six Sigma process improvement
Workshop facilitator
Industry Experience
Professional Services
Consumer goods including food, homewares, white goods, electronics and building products
Technology start up
Engineering, construction, and the built environment
Trade marketing
Research and development
Not for profit organisations and industry associations
Government
B2B and B2C