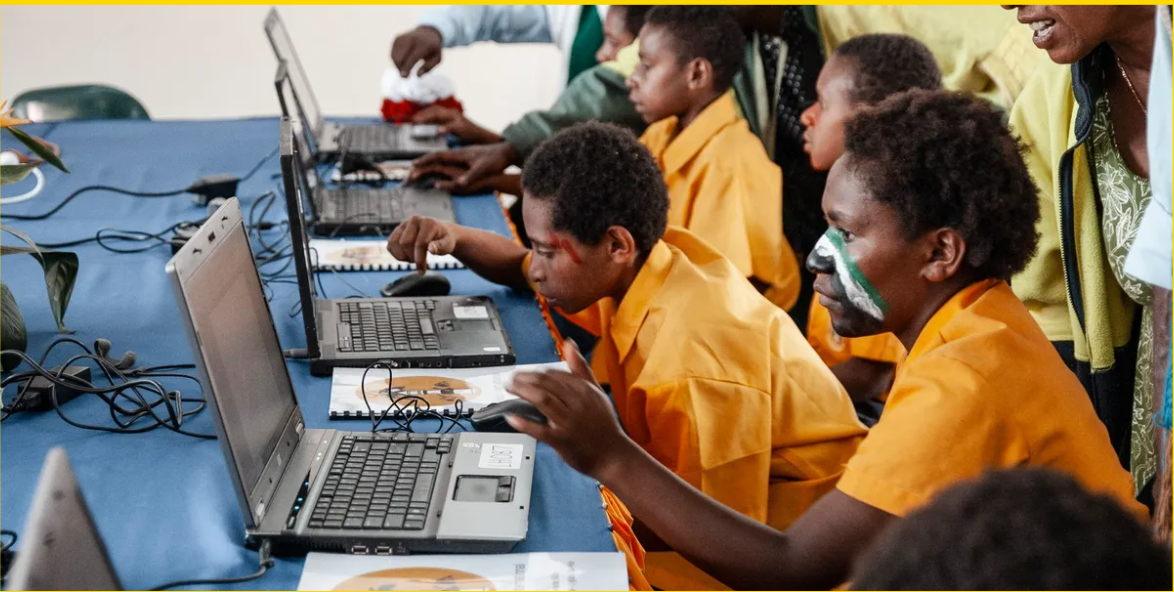 LiteHaus International, founded by Queensland Emerging Philanthropist of the Year, Jack Growden, is a Queensland-based organisation which exists to bridge digital divides and digitise dreams across four countries. The organisation has two main initiatives – their Digital Infrastructure Program, and their Digital Inclusion Program.
Their Digital Infrastructure Program, which aims to overcome digital barriers in Papua New Guinea, has already had a massive impact on more than 27 000 students and teachers by providing them with access to a digital touchpoint – establishing the first eight functional primary school computer labs in the country, with a further twenty due for completion in the remote Western Highlands in June 2021.
Their second initiative, the Digital Inclusion Program helps to provide high school students across rural, regional, and remote Queensland with their own personal digital device. With some school cohorts across the state starting with less than 2% personal digital ownership, LiteHaus Int. has been able to achieve significant progress – in many cases, raising personal digital ownership to above 35% within just 12 months. Their work in this program is also significant in terms of environmental sustainability – all devices donated are professionally refurbished, which converts tonnes of potential e-waste into opportunities for the future leaders of our countries of operation.
Our Director and Co-founder, Nathan Groenhout, first met LiteHaus Int. founder, Jack, on a flight from Brisbane to Sydney in 2019. Impressed by Jack's story and initiative, Nathan offered to help source some corporate support, and was eventually elected as Chair of the organisation.
"I'm a strong believer in education and giving back to communities and when Jack mentioned he was looking to recruit some more experienced directors, I put my hand up to help. As we moved to professionalise the organisation, the decision was made to separate the role of CEO and Chair and I was honoured to be elected Chair of the organisation."
Since then, Nathan has been focused on the transition of LiteHaus Int. from an association to a fully-fledged charitable organisation, which has involved rewriting the constitution to change to a company structure. He has also had a hand in raising around $20 000 in cash donations for devices.
LiteHaus Int. has extremely ambitious future goals to increase their impact in Papua New Guinea, and then to expand their reach into South Asia and the Asia Pacific.
To see more of Nathan and what LiteHaus Int. do please visit their website or check out this video!