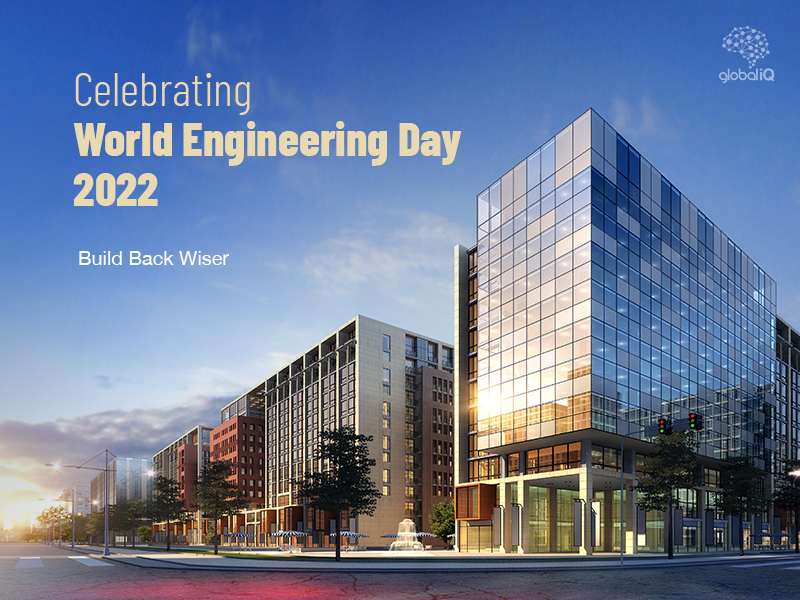 Today, Global IQ Group is celebrating World Engineering Day for Sustainable Development!
WED is an opportunity to celebrate engineering and the contribution of engineers towards a better, sustainable world. The goal is to promote engagement with government and industry to address the need for engineering around the world to develop strategic frameworks and best practices for the implementation of solutions for sustainable development.
The official UNESCO theme for WED 2022 is 'Build Back Wiser – Engineering the Future'. The aim is to bring awareness to the need for resilience in engineering to achieve a more sustainable future.
Global IQ Group is proud to partner with businesses and organisations that are changing the world, protecting our planet, and securing our future.
With the devastating floods across Queensland and Northern NSW, it has been heartbreaking to see so much destruction and loss. Improving building resilience has been a real passion project for our team.
Working together with AIRAH and the Department of Industry, Science, Energy and Resources, Global IQ Group helped the launch the Resilience Checklist. We developed the checklist through research and consultation with industry to encourage a greater focus on resilience and sustainability in the built environment .
Designed for professionals and practitioners, the aim of the AIRAH Resilience Checklist is to provide specific HVAC&R guidance and tools to bridge the knowledge gap across the wider industry, improve specialist technical expertise, guide procurement processes when selecting equipment and build industry capability.
Projects like this demonstrate the depth and breadth of experience across the industry and that, by working together, we can make a significant difference in "building back better".
To find out more about the Resilience Checklist, click here!