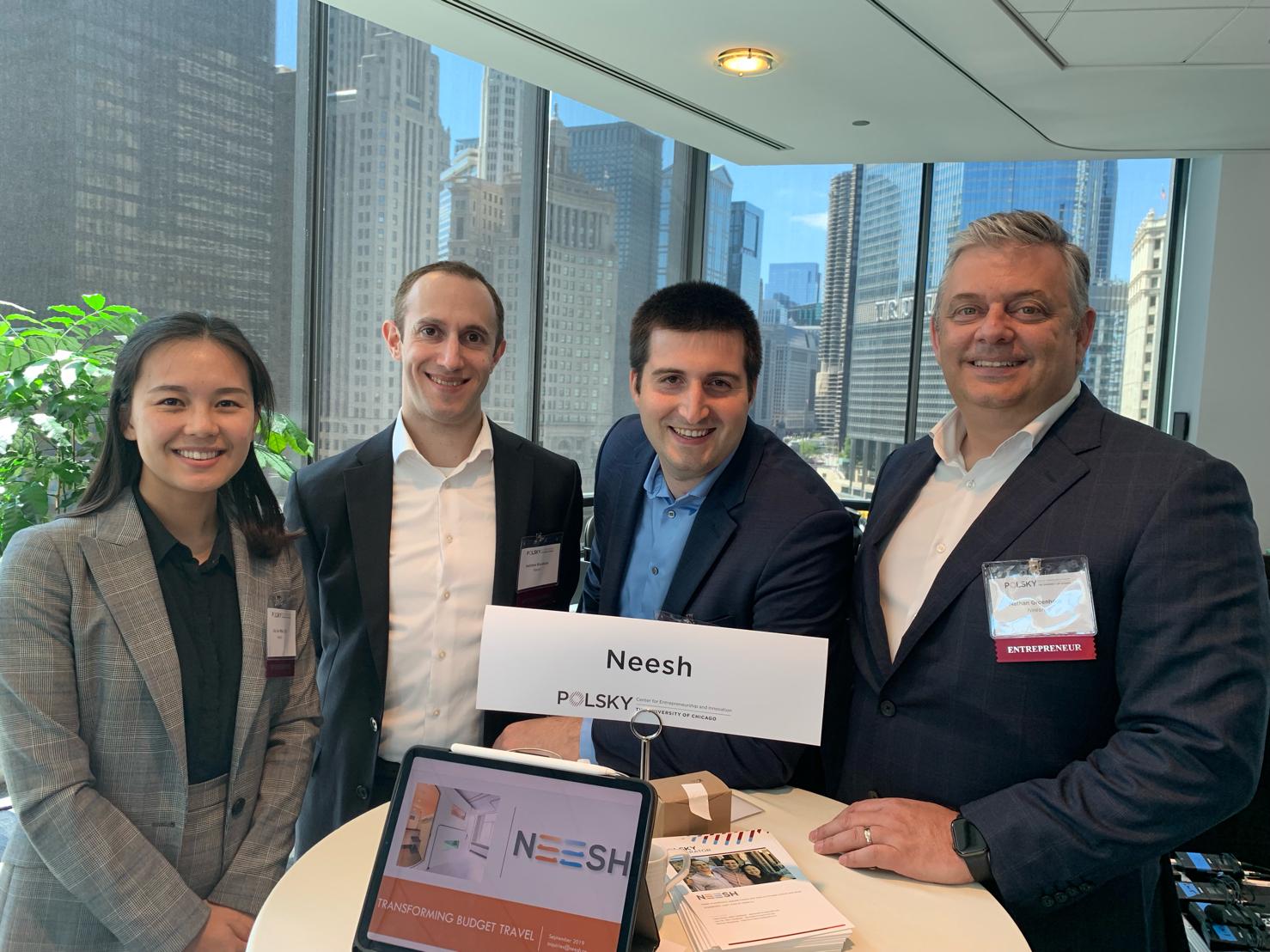 Our co-founder Nathan Groenhout is currently in Chicago helping Neesh Inc pitch as part of the Polsky Accelerator 2019 Demo Day with Shai Kamin, Lilly Xie and Matthew Bluestone.
Neesh Inc was selected in the highly sought after accelerator program as part of a competitive application process with the University of Chicago.  As one of the leading programs for entrepreneurship, The Polsky Accelerator helps start-ups overcome the many challenges in launching a new venture.
It was a great experience and we're proud  of the work we've done with the team.